Entertainment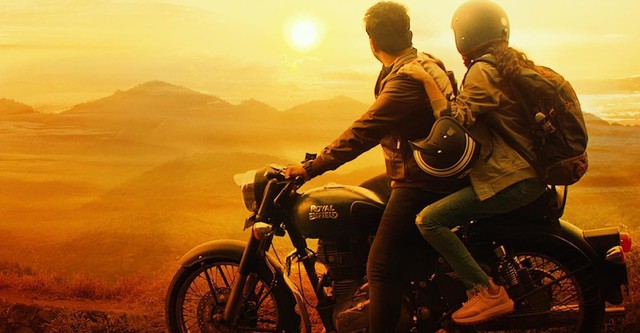 Story of Ori Devuda Telugu movie
Are you planning on watching a good Telugu movie with an exciting story? Ori Devuda will be perfect if you want a new romantic film. Most people like to watch a romantic feel-good movie, but what if it is unique from all other movies? A lot of people will enjoy such movies. Ori Devuda is one of that categories with an exciting story and has some fantasies that are represented realistically. Thus, it might be one of the movies you have been searching for a long time.
Watching movies in theatres is not preferred by everyone; in most cases, you cannot watch all the films in theatres. So, what will you do to watch new Telugu movies? Aha OTT platform paves you the best way to solve this problem. It is a leading online streaming platform that allows you to watch unlimited Telugu movies, web series, and Tv shows based on your choice.
The cast of Ori Devuda – the highlights
The central cast members of this movie are Vishwak Sen as Arjun Durgaraju and Mithila Palkar as Anu Arjun. Arjun and Anu are the main characters who were best friends but later got married. There are many other interesting characters in the movie, like Daggubati Venkatesh, who plays the role of a God. He also has an assistant – a role played by Rahul Ramakrishna, a famous Telugu movie comedian. Other characters include Venkatesh Kakumanu, who acts as a funny friend of Arjun and Anu, Mani.
The cast members played their roles perfectly, especially with Arjun's feelings for his lover. They have made Ori Devuda an excellent romantic movie that quickly catches the attention of everyone. Apart from romance, the role of a fun-filled God played by Venkatesh makes the film far more interesting.
The story of Ori Devuda
Ori Devuda is a romance, comedy, fantasy, and feel-good movie that quickly catches viewers' attention. The story of this movie starts with three best friends, Anu, Arjun, and Mani, enjoying a small party. During the party, Anu mentions that their parents are looking for a groom for her. Later, after the party, Anu asks Arjun whether he would like to marry her, and Arjun agrees. Both their parents enjoy their combination and quickly accept their marriage. Thus, the story's beginning goes fine and provides a good feeling for everyone. But the twist appears when they are shown in the family court for getting divorced after one year.
The next part of the movie involves the story of how they got to the situation of divorce. Arjun finds their life after marriage loveless, and then he meets his old crush. Later Arjun thinks that his life would have been better if he had married her. On the day of the divorce, Arjun appears to meet two people who introduce themselves as God and his assistant. They allow Arjun to re-enter his past when Arjun and Anu are just friends. In that timeline, Arjun tries to meet his old crush to express his love but later finds that Anu is his perfect match and life partner.
Watch your favorite Telugu romance, action, or trending movies in aha
If you are looking for the best place to watch the Ori Devuda movie, then the aha OTT platform is your best choice. It has an unlimited Telugu movie collection, like action, romance, and trending movies. You can also find all the latest collections sorted out in one place.